Three wines awarded by Wine Enthusiast magazine


WINE ENTHUSIAST 2021
Posted on 03/20/2021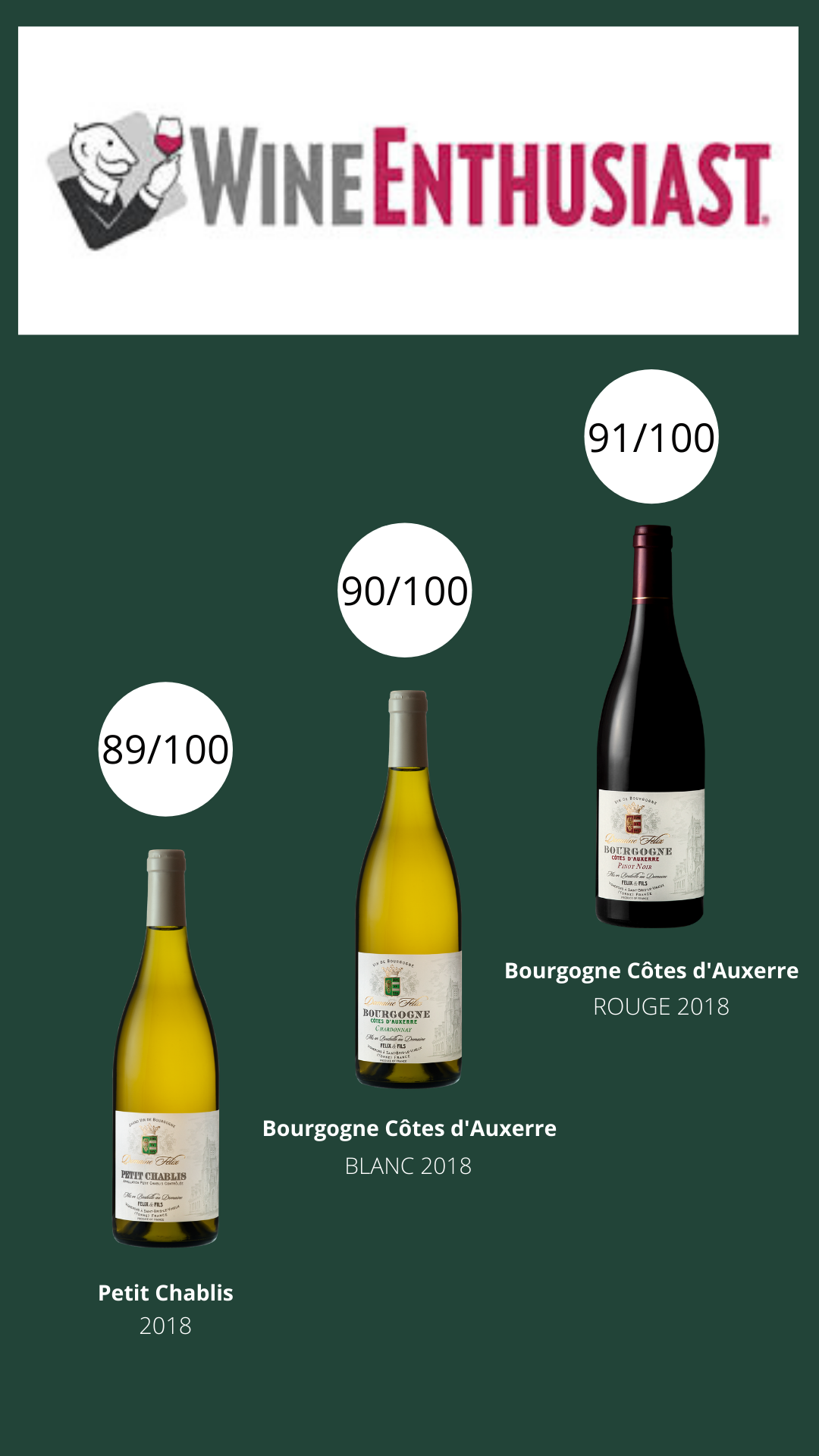 Wine Enthusiast Companies is the ultimate source of wine innovation and information. Founded in 1979 by Adam and Sybil Strum.
Newlyweds who started a wine accessories company in the attic of their home. 40 years later, Wine Enthusiast is a nationally recognised leader in the wine media space and a leading multi-channel distributor with a comprehensive range of wine-related products.
Wine Enthusiast is one of the leading wine publications in the US, founded in 1998, with a 100 point rating system.
It includes several categories of wine classification, sections, interviews, reports, as well as over 400 tasting notes.
In 2021, Wine Enthusiast magazine awarded three vintages from our estate:
The Petit Chablis 2018 scored 89/100
The Bourgogne Côtes d'Auxerre white 2018 with Chardonnay grapes was rated 90/100
The Bourgogne Côtes d'Auxerre red 2018 with Pinot Noir grape variety was rated 91/100
It is a pride for our domain to receive awards from the United States!