White
Rosé
Red Wines

Irancy "La Grande Côte Est"


APPELLATIONIrancy
GRAPE Pinot Noir
GROUND Clay Limestone and kimméridgien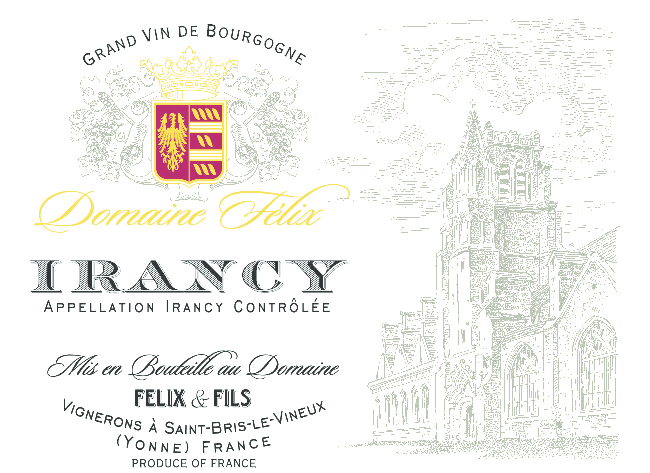 TASTING
The attack is supple and generous. The length is favored by a beautiful structure. This is an elegant wine, full of character, so fun.
WHEN CONSUMING
De 3 à 10 ans, or more depending on the vintage.
WINE WITH FOOD
Stew eel with leek croutons, meurette Saint-Jacques morels, salmi of the pigeon Conti, barbary duck with cherries, braised lamb with garlic pink, charolais steak with marrow, fund Stuffed artichoke, cheese Epoisses or refined Langres, pears in red wine, pepper sorbet…
Rewards
| Contest | Vintage | Medal |
| --- | --- | --- |
| Concours Des Burgondia d'Or | 2005 | Elected |
| Contest | Vintage | Medal |
| --- | --- | --- |
| Concours Des Grands Vins De France Mâcon | 2008 | GOLD |
| Contest | Vintage | Medal |
| --- | --- | --- |
| Guide Hachette | 2008 | Selection |
| Concours Des Burgondia d'Or Printemps | 2009 | Elected |
| Contest | Vintage | Medal |
| --- | --- | --- |
| Guide Hachette | 2009 | One star |
| Revue Du Vin De France Millésime | 2012 | Great achievement |
| Contest | Vintage | Medal |
| --- | --- | --- |
| Guide Hachette | 2010 | Two stars |
| Concours Général Agricole De Paris | 2010 | Silver |
| Concours Des Grands Vins De France Mâcon | 2011 | Bronze |
| Contest | Vintage | Medal |
| --- | --- | --- |
| Guide Hachette | 2012 | One star |
| Concours Des Burgondia | 2013 | Bronze |
| Weinwirschaft Et Sommelier Dégustation | 2013 | Selection |
| Tastevinage Automne | 2013 | Very favorite |
| Contest | Vintage | Medal |
| --- | --- | --- |
| Concours Des Vignerons Indépendants De France | 2014 | Silver |
| Contest | Vintage | Medal |
| --- | --- | --- |
| Concours Des Burgondia | 2015 | GOLD |
| Contest | Vintage | Medal |
| --- | --- | --- |
| Bettane & Desseauve Guide | 2015 | Selection |
Download datasheet