Red
White Wines

Saint-Bris "Cuvée Sainte Claire"


APPELLATIONSaint-Bris
GRAPE Sauvignon blanc
GROUND Clay Limestone, Kimméridgien and Portlandien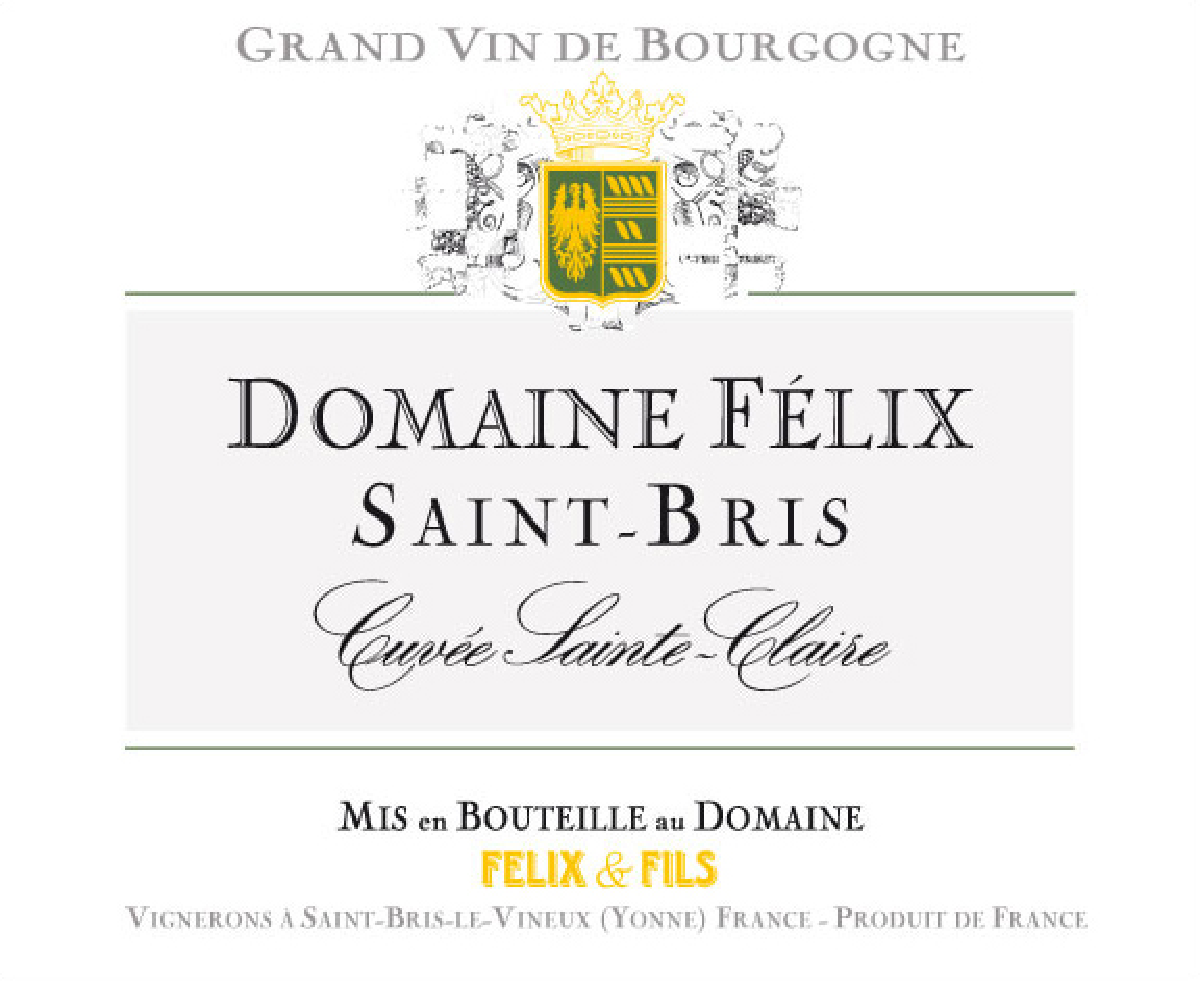 TASTING
Finesse on the palate which is expressed around the kernel. It reveals a complexity of a large fruit. Its roundness and fullness make him Nectar.
WHEN CONSUMING
From 3 to 5 years, or more depending on the vintage.
WINE WITH FOOD
Foie gras, shellfish, fish dishes, Saint-Jacques, white chicken curry, white cheese ...
Rewards
| Contest | Vintage | Medal |
| --- | --- | --- |
| Concours Des Burgondia | 2015 | Bronze |
| Concours Des Grands Vins De France Mâcon | 2015 | GOLD |
| Vert De Vin Magazine | 2015 | Selection |
| Contest | Vintage | Medal |
| --- | --- | --- |
| Un Vin Presque Parfait | 2017 | Selection |
| Contest | Vintage | Medal |
| --- | --- | --- |
| Bourgogne Aujourd'hui | 2015 | 15,5/20 |
| Contest | Vintage | Medal |
| --- | --- | --- |
| Concours Des Burgondia | 2020 | Silver |
| Contest | Vintage | Medal |
| --- | --- | --- |
| Guide Hachette | 2020 | One star |
| Concours Des Vignerons Indépendants De France | 2020 | Silver |
| Contest | Vintage | Medal |
| --- | --- | --- |
| Guide Hachette | 2021 | Two stars |
Download datasheet